Kokkuja's New Outfit - by wyatt1048
Brynariath offered to make Kokkuja a new outfit, but forgot about her colour preferences. Greenstar isn't helping, either.

The problem when drawing a character who is supposed to have good dress sense is that I have none whatsoever. The ones with no style, I'm fine with.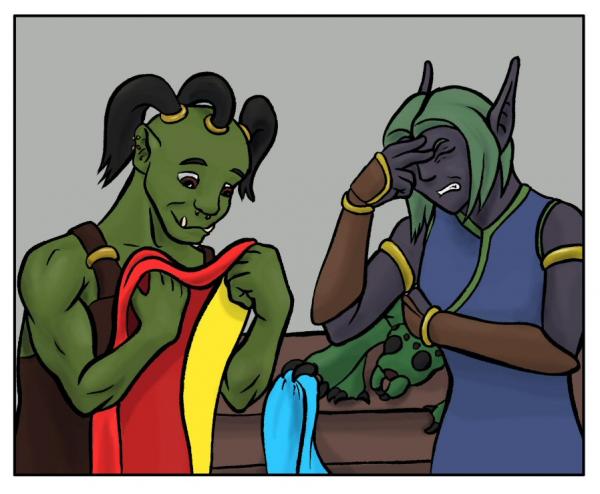 click for full size
You must be logged in to comment.