Willow wardrobe - by Eliza
This is a screenshot of a KiSS doll I made of Willow one week when I didn't have internet access. If you can see the wardrobe okay, it has lots of ideas you can use.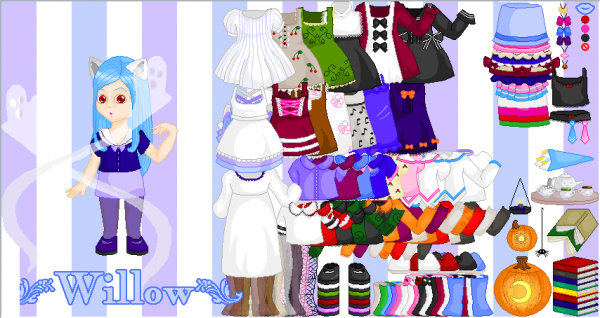 click for full size
You must be logged in to comment.