Eliza
I draw things!
I work pretty much exclusively in real media, so if you want a picture I drew for you (note: it would have to be a recent one, 'cause of a tumultuous period in late 2009 it's unlikely I still have anything from prior to that), you can email me at batbrigade at gmail with an address and I'll send it.
I also draw on
my YouTube channel
sometimes.
Characters/References
Eliza has 31 individual characters and 9 lists in our system.
View list of Characters/References
Last 4 images by Eliza view all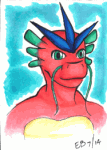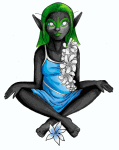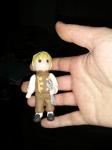 Last 4 images for Eliza view all