CassPoe
I'm a student pursuing a BFA in Intermedia. I love anything that's creative! I focus my creativity on writing and drawing/painting. I also enjoy video art.
Some of my interests are anime, sci-fi and fantasy, video games, wicca, faeries, rats, music...
I'm trying to get more into character creation as I've grown to love illustration.
Characters/References
CassPoe has 5 individual characters and 2 lists in our system.
View list of Characters/References
Last 4 images by CassPoe view all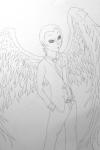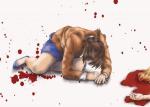 Last 4 images for CassPoe view all