Ji Tusk
Hey, I'm jitusk from LiveJournal. Haven't been into the art exchange scene for way too long (I remember my main problem was that I was always the odd wheel out, and I got discouraged) and I miss you all.
So here we go!
Characters/References
Ji Tusk has 2 individual characters and 1 lists in our system.
View list of Characters/References
Last 4 images by Ji Tusk view all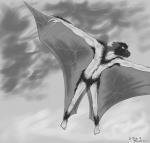 Last 4 images for Ji Tusk view all