Eddie, Ray - by Stareyes
Original Post
Eddie and Ray, watching some kind of sporting event at Ray's place. Eddie is getting really into it. Ray not so much.

Special cameo by Yojimbo (who shares Ray's opinion) and Kotetsu (who wants to see what Ray is eating).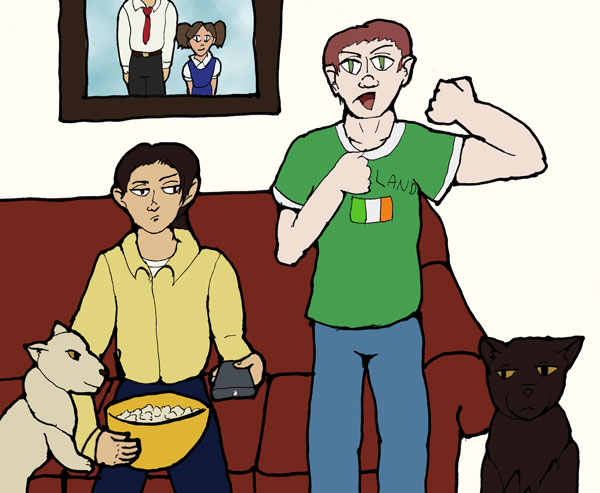 click for full size
You must be logged in to comment.